Czech trips and events
International trips
Social activities events
Czech trips and events
Karlštejn
This trip leads us to the impressive gothic Karlštejn Castle, built in the 14th century by Charles IV, the Czech King and Roman Emperor. At that time the castle held treasures of the Holy Roman Empire including the imperial crown jewels. The very special appearance of Karlštejn comes out of its step-like order of buildings, leading the visitor higher and higher when approaching the inner parts of the castle. Karlštejn is one of the symbols of the Czech Republic, a beautiful place that definitely should not be missed.
Moravia
This two-day trip will take us to a state chateau Lednice (UNESCO) with beautiful romantic-style gardens, minaret and a tropical greenhouse. We will also see cosy Moravian villages in which we we'll visit a wine cellar, have dinner, taste various wines and find out a lot of intriguing facts about wine in general. We'll wrap it all up in singing songs and dancing. On the next day, we'll go to the Moravian karst. We will visit Punkva caves, the largest karst underground cave complex in the Czech Republic with an underground river we'll sail on and the deepest abyss in the Czech Republic – Macocha.
Kutná Hora
Kutná Hora was the centre of medieval silver mining and today it is one of the Czech UNESCO towns. In the 2nd half of 13th century, the miners´ settlements situated near abundant deposits of silver ore changed quickly into a royal township which competed with Prague in its wealth, political and cultural influence. None of the world silver mining regions was richer until the discovery of silver deposits in Chile. The trip consists of visits to a unique Bone Church where bones of 40.000 people rest, two really beautiful cathedrals, lunch in a medieval tavern and finally, a visit of the famous silver mines!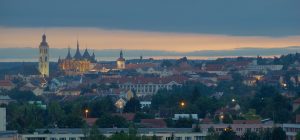 Pub Crawl
Have you already heard about the Pub Crawl? We're sure you have so just in short what's it about. Pub Crawl is one of the most favourite events in the whole semester. We'll explore the best bars, pubs and clubs in the centre of Prague. During the evening we are going to complete interesting and funny tasks – from bending our elbows with different kind of shots to making a human pyramide. The goal is to get as many points as possible for the completed tasks, drunk beers and drinks and visited bars. In the end the winners can look forward to a great prize.
Horseback Riding Trip
Do you like to run away from the city sometimes? If the answer is yes than you shouldn't miss this trip! From the Main station we will go by train to a village called Bojov, not far from Prague. There we'll find a small farm with a lot of animals such as horses, sheep, dogs and cats. Here we will discover the countryside, meadows and near forests from the horse saddle. After the ride there will be a short tour around the farm and presentation about how to take care of horses before and after the ride. You can also try to clean the horse yourself. If you're a beginner, don't be afraid. The horses are really nice and calm and you can even ride them without any previous experience.
Boat Party
One of the best party of the whole semester which you definitely should not miss. We will sail on the waves of the river Vltava through the night Prague, accompanied by dance music, small refreshment and great drinks. Before boarding you can enjoy your Welcome drink and after the Boat party you can look forward to a great Afterparty in one of the nearby clubs. We're looking forward to welcoming you on the board!
Karting
Karting is an event we organize for motor sports aficionados as well as for those who are curious about how it feels to race on the longest circuit in Central Europe. Buckled up in the seat of your tiny race car and lined up for the start, the excitement is almost palpable. Who's going to win this round?
Pilsen Trip
Visit of the Pilsner Urquell Brewery (beer tasting included) is a matter of course during our visit to Pilsen. We will visit historical underground from the 14th century and also the Great Synagogue (second largest in Europe) if the trip takes place on Sunday. There is a possibility to see St. Bartolomew's Cathedral or a number of museums in the free time.
Skydiving
Tandem Jump with exit altitude of 4000 metres is a challenge for many of us. This adrenaline experience with the velocity around 200 km/h during the free fall belongs to one of those you will remember for the rest of your life. Skydiving is a unique chance to have this memory from your studies abroad.
International Dinner
How often do you have a chance to taste tens of different cuisines at one place? It's possible thanks to Buddy System! Students prepare their traditional dishes and in return for it they can taste delicacies from other students from all over the world.
Ski Trip
Skiing is closely tied with Czech mountains and it's one of the main Czech winter sports. This one-day trip includes ski bus transport to a ski resort in Herlíkovice located in the Giant Mountains. There are 12,4 km of ski slopes available offering various levels of difficulty. Ski rental with equipment for both skiing and snowboarding is available at the ski resort.
Laser Tag
Laser Tag is a great activity for an afternoon or evening in which we build our team spirit, practice our tactical abilities and also our index finger. This adrenalin game takes place in a dark maze accompanied by sound and light effects and is much better than paintball – no paint or pain!
Karlovy Vary Trip
The most visited spa town in the Czech Republic has a lot to offer. Karlovy Vary are home to a typical Czech herbal liquor, Becherovka, and in its museum we'll be able to taste many other Becher's liquors. After lunch, we'll take a walk through the famous spa colonnade and have a chance to drink from its 13 healing springs. We'll also have a chance to visit an orthodox church or take a short hike to a lookout tower above the city.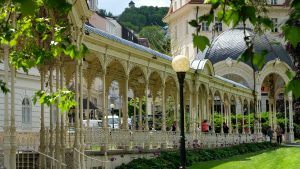 Other events:
Invisible Exhibition, Ice-Skating, Halloween Run, Climbing Trip and Exit Game
International trips
KRAKOW – POLAND
The three-day trip to Krakow (Friday – Sunday) is a perfect chance how to get in touch with the Polish historical town. During the trip we visit the historical part of the town Krakow, concentration camp Auschwitz-Birkenau and also salt-mines near by Niedzica.
DRESDEN – GERMANY
During the special weekend in Dresden we visit the Old town with its impressive church Frauenkirche and of course the famous art gallery Zwinger. In the evening you can lay off in one of many cafés in Neustadt.
BUDAPEST – HUNGARY
Budapest is a wonderful capital of Hungary, city full of great sight-seeings, baths, famous wine and langos. We explore the centre of the city and also enjoy Boat Trip on Danube.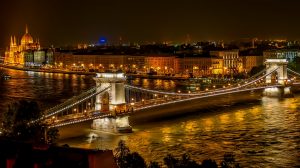 Social activities events
The goal of Social activities is to organize cultural, educational and sport activities that have one thing in common – foreign students who, via ESN VSE Prague activities, are involved in the local community and help Czech students, socialy or physically disabled on ther own initiative and without any reward. Also they can contribute to the cultural development of the neighborhood.
MOVIE NIGHTS
Would you like to find out more about Czech culture? If your answer is yes, then we invite to watch a famous Czech movie with us! We will prepare some food as well. It' s for free, just bring something for a dog shelter (dog food or toys) and we will donate all of it.
ERASMUS IN SCHOOLS
Do you want to find out more about the local environment and enrich it yourself? By visiting Czech schools with us you will contribute to greater openness towards foreigners and help to overcome different stereotypes. Join us and present your country to Czech pupils!
DINNER IN THE DARK
Have you ever wondered what it's like for blind people to eat their meal? No? Well it's time to come and try it on your own!
WHEELCHAIR BASKETBALL/EXCURSION
Do you want to find out how wheelchair works and have fun?) Then join us for this unforgettable event!
COOKING4HOMELESS
Do you like cooking? Join us to cook some delicious meal and then hand it out to those less fortunes.
HELP4HOMELESS
Donate the stuff you don't want to take back home! Food, clothes, everything for the homeless!