About VSE
Prague University of Economics and Business (Vysoká škola ekonomická v Praze) is the leading university in the field of management and economics in the Czech Republic. The Prague University of Economics and Business has six faculties – five in Prague and one in Jindřichův Hradec in South Bohemia. These include: the Faculty of Finance and Accounting, the Faculty of International Relations, the Faculty of Business Administration, the Faculty of Statistics and Informatics and the Faculty of Economics and Public Administration. The faculty based in Jindřichův Hradec is specialized in management. VŠE is composed of about 15 500 students who are served by more than 650 academic staff as well as about 500 non-academic staff. Sixty-one percent of VŠE professors have doctoral degrees in their field. More about university in University infopack.
Address: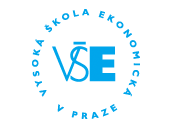 Prague University of Economics and Business
W. Churchill Sq. 1938/4
130 67 Prague 3
Czech Republic
Web: http://www.vse.cz
BuddyIS account
Please check if you have an access as a an exchange student to our information system – BuddyIS, for more see About Registration.
Accommodation
Information about housing can be found here.
Orientation week
About Program and other information, you can use this web.
Visas and Health insurance
Important information regarding VISA and heath insurance can be found on the link. (Please note that ESN VSE Prague is not eligible to provide VISA information)
ESN card
ESNcard was created with the target of offering discounts. The validity of the ESNcard is 12 months, it is invalid without a photo and correct personal data.
The card is strictly personal, it shall never be used by somebody else than the card holder.
Who can become an owner of ESNcard ?
You are currently on exchange
You are an active member of an ESN section.
How can you get the ESNcard? The ESNcard can be purchaseed exclusively from your ESN local section – at our university it is only ESN VSE Prague, where you can buy it toegther with the whole Welcome package.
What do I need to obtain ESNcard?
Photo (photo size of 2.9 cm x 3.5 cm)
ID (any ID with your full name and date of birth)
For more important info for Exchange Students
Check INFOPACK, brief instructions for beginning of your stay in the Czech Republic, definitely good to know and you shouldn't skip them.
Or read THE BIG BUDDY BOOK, the big and very useful student handbook prepared by Czech students for international students who are coming to study to the Czech Republic.
Both of these are not up to date, but you can still find interesting information in them. We will try to update it soon!
Useful map: Map of important places in Prague
Coordinators' and university contacts
Daniela Slámová, Karolína Kaslová
Exchange Student Coordinator
Tel. : +420 224 098 547
Room: RB 547
E-mail: exchange@vse.cz
Dana Brázdová
Head of the International Office
Tel.: +420 224 098 555
Room: RB 555
E-mail: brazdova@vse.cz
 
Pavla Dušková Tikmanová
CESP Assistant
Tel.: +420 224 098 544
Room: RB 544
E-mail: cesp@vse.cz
Martina Čížková
CEMS Coordinator
Tel.: +420 224 098 525
Room: RB 525
E-mail: martina.cizkova@vse.cz
 
Radka Vaváková
Government Scholarship Coordinator
CEEPUS Coordinator
Tel.: +420 224 098 554
Room: RB 554
E-mail: radka.vavakova@vse.cz
Ivana Krejčí
International Business
Program Administrator
Tel.: +420 224 098 524
Room: RB 524
E-mail: krejcii@vse.cz
Prague University of Economics and Business:  http://www.vse.cz
International Office: https://exchange.vse.cz/
Central European Studies in Prague: http://cesp.vse.cz
Erasmus Student Network International – Erasmus Student Network
Erasmus Student Network Czech Republic – ESN Czech Republic
Emergency contacts
Emergency calls central number:  112 – accidents, urgent needs of medical assistance, they speak English and German
Emergency ambulance: 155
Police : 158
Fire: 150
Municipal police: 156
Emergency road service: 1230, 1240
General information: 12 444
Directory inquiries (domestic): 1180
Directory inquiries (international): 1181
International telephone exchange: 0135
Lost credit cards: Visa, Diner's Club: (+420) 224 125 353
Lost credit cards: MasterCard: (+420) 224 423 135
Lost credit cards: American Express: (+420) 224 219 992
IN EMERGENCIES VISIT:
The Jarov Policlinic and Hospital – located opposite "Block A" of Jarov dormitory.
The closest medical centre  to Roosevelt dormitory is Lékařský dům, Janovského 48, Praha 7, Holešovice.
In case of normal healthcare needs, you can visit these doctors:
Clinics with English-speaking doctors:
American Medical Centre
Janovského 48, Prague 7
(+420) 220 807 756
For Dental Assistance visit:
Dental Clinic
Prague 1, Palackého 5
+420 224 946 981
Dental Clinic
Prague 4, Pacovská 31
+420 241 733 918
Pharmacies:
Other useful links: